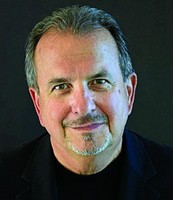 HIGH POINT — Furniture/Today's upcoming Bedding Conference features a full slate of speakers set to address key industry topics.
Ken Gronbach, a nationally recognized expert in the fields of demography and generational marketing, will be the keynote speaker at the conference, set for May 10-12 at the Westin La Paloma Resort & Spa in Tucson, Ariz.
Marketing professor and author Sandy Jap will also be a featured speaker.
Jap, a professor of marketing at the Goizueta Business School at Emory University, will look at changing buying trends in the overall retail marketplace and in mattress industry, which include the rise of online retailers. Her address is titled, "It's not what consumers want to buy, it's about how they buy."
Sleep Doctor Michael Breus, a leading authority on better sleep issues, will also address the group, as will Mike Magnuson, CEO of GoodBed.com, a leading mattress review site.
Online mattress retailers Yogabed, Tuft & Needle and DreamBed.com will present their stories at the Bedding Conference.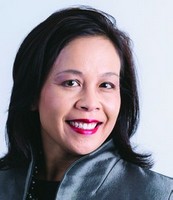 Retail sales training is another topic that will be addressed at the conference, with presentations set by Julia Rosien of Restonic, Mark Kinsley of Leggett & Platt, and Bryant Looper of ReST.
Top bedding producers will share the stage for the Bedding Producers Roundtable discussion, a highlight of the conference each year.
And the industry's Better Sleep Council will host a panel discussion that looks at key better sleep issues of the day.
Gronbach's keynote address is sponsored by Top 10 bedding producer King Koil.
"Ken Gronbach entertains his audiences with his own special brand of wit, humor and clear communication," said Owen Shoemaker, president of King Koil. "He makes the science of shifting demography come alive with real-life examples that make it relevant to today's culture, business climate and economy. Success in the mattress category today depends on a sharp focus on consumers' changing needs, and Ken will share insights that bedding marketers can use to boost their business."
Gronbach is the author of a number of business books. His latest book, "Decades of Difference, Making it Work," examines key dynamics in the changing U.S. workforce.
Sandy Jap's talk is sponsored by Top 10 bedding producer Therapedic.
"Professor Jap offers important insights that retailers can use to maintain a sales edge in their markets," said Gerry Borreggine, Therapedic's CEO and president. "She will help retailers in our industry understand changing consumer buying patterns and develop strategies to capitalize on those changes."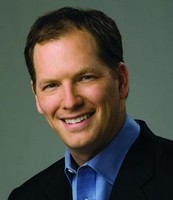 In her new book, "Partnering with the Frenemy," she looks at why key business partnerships and alliances fail so often and considers how business leaders can avoid those failures.
The Bedding Conference begins with registration and a cocktail reception on Tuesday, May 10. A full day of educational sessions is set for May 11, followed by a cocktail reception and Retail Giants of Bedding dinner that evening. The conference will conclude on May 12 with educational sessions that morning.
In announcing a western U.S. location for the Bedding Conference this year, Furniture/Today continues a pattern it has established of rotating the conference to key regions of the country on a regular basis.
Three years ago, the conference was held in Phoenix. For the past two years the Bedding Conference was held in Orlando, Fla.